Description
Details
iFlex ™ Single Traffic Barrier
Designed to shield buildings, machinery and equipment from damage caused by vehicle collisions both inside and out. De fleksible heavy-duty barrier biedt visuele begeleiding voor bestuurders en fysieke bescherming voor vitale activa door absorberende en deflecterende high-impact krachten, preventieincidenten en vermijding van downtime. Ideal for high traffic areas.
Product Benefits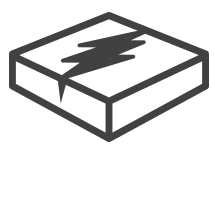 Unique patented coupling system dissipates impact forces, preventing damage to floors.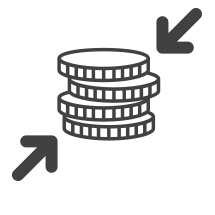 MEMAPLEX ™ material flexes, absorbs and reforms repeatedly upon impact, preventing the need for replacement.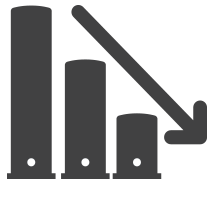 Non-corrosive, non-scratch, non-repaint, water resistant, self-colored and UV stabilized for minimal maintenance.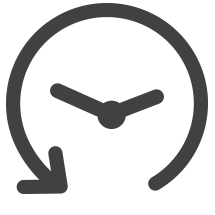 Impact absorption prevents damage to barriers and vehicles, eliminating downtime and increasing efficiency.
A wide range of uses
Product Applications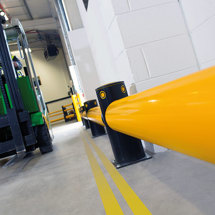 Separat køretøjstrafik i egen strøm, der sikrer at resten af ​​din operation er velbeskyttet.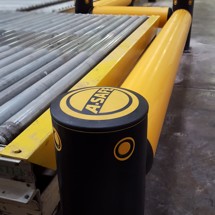 Provide low-level, heavy-duty protection from forklift and pallet truck impacts.
Beskyt den strukturelle integritet af din ejendom og dets drift, sikre alt strømmer glat.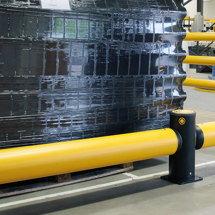 Safeguard your facility using traffic barriers to define edging, map out traffic routes and repel wayward vehicles.
Technical Specification
Available in numerous lengths and in yellow, black and gray as standard. Multi-directional posts ensure an efficient and tailored fit into any location, and a fully modular system means rails and posts can be easily replaced in situ without removing adjacent barrier sections. Suitable for vehicles with an impact height of 205 - 395mm.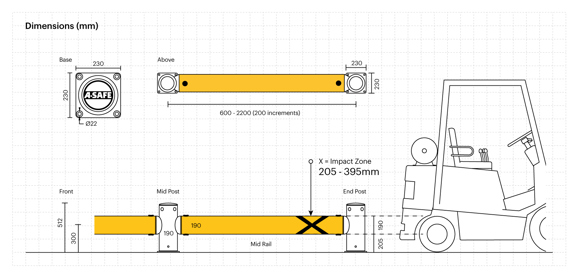 OUR RANGE
Traffic barriers are available in different strengths and heights to suit your individual needs. Safety-optimizing extras such as bollards, ground level protection and pedestrian rail attachment can be easily integrated.
Product Benefits
Bandfärger
Bandfärger, standard
Intensiva, livliga bandfärger hjälper till att lyfta ditt varumärke. Vi kan erbjuda 15 olika standardfärger samt 2 standardmeddelanden på banden. Banden är producerade av tätt vävt polyester, vilket är perfekt för tung påfrestning.
Tryck på banden
Skräddarsydda band
Oavsett om du behöver 1 eller 1000 band, kan vår interna grafikavdelning skräddarsy grafiken på dina band med hjälp av avancerad teknik för digitala tryck.
4-vägskoppling
4-vägs band-koppling
Den patenterade designen hos Beltrac erbjuder ett utdragbart band och 3 mottagarfästen på en enda stolpe, vilket möjliggör ultimat flexibilitet och anpassningsförmåga när du ordnar dina köer eller sätter upp avspärrningar.
Patenterad bandmekanism
Långsamt återgående bandmekanism
Den långsamt återgående bandbromsningsmekanismen hos Beltrac har en visko-rotationsdämpning av högsta klass för att möjliggöra kontrollerad indragning av bältet, om och om igen.
Additional Info
Additional Info
| | |
| --- | --- |
| Color | Black/Yellow |
| Indoor / Outdoor | Outdoor |
| Base diameter | 230mm |
| Weight | 10.0000 |
| Manufacturer | Asafe |
Product Videos
A-SAFE | Installation of iFlex Single Traffic Safety Barrier
Common questions
No Faqs Found !